Border-proof Guarantee
Australian Escapes Border-proof Travel Guarantee

It's time to get excited about travelling again! Here's how we'll help you experience your new-found freedom and take advantage of lower airfares and our great value packages.
Every state has a different policy regarding travel to that state. The policies are confusing, hard to interpret and changeable leading to hesitancy and misunderstanding about what happens if you want to travel interstate. The two main concerns are:
What happens if you book a trip but then the border restrictions apply to the destination state? You are covered.
What happens if you are on a trip and your home state applies border restrictions? We answer this common misunderstanding below.
We are right on top of border restrictions and will ensure that you can enjoy the freedom and exhilaration that comes from going on a holiday right now and not be at all concerned about borders.
Border-proof travel guarantee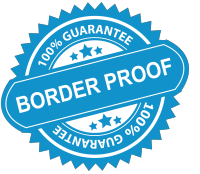 Guaranteed no cancellation or change fees. Travel today with genuine peace-of-mind.
If an announcement of border restrictions occurs prior to trip commencement that affects travel to your destination, there will be no cancellation or change fees to rebook your trip to a later date when greater certainty returns.
Our "Border-proof travel guarantee" is an optional package inclusion that covers your trip up to the date of departure (subject to the notice period below).
A minimum 48-hour notice period is necessary to meet supplier requirements. This period generally fits the notice period given by state governments when border closure events have occurred in the past. If an included flight, accommodation, car-hire or other booking is changed a higher fare/price might be payable for the new date, however we will always endeavour to match the original price. If you change your booking to a peak season travel date then significantly higher fares/prices might be payable. Peak periods include school holidays, public holidays, long weekends and event periods for the destination(s) in the tour or travel package and can also cover entire tourist seasons.
"What happens if I am on a trip and border restrictions suddenly apply to my home state?"
All states allow state residents to return home, so there is no need for concern. We encourage travellers to complete their holiday because to date there has been no reason for anyone to return home sooner.
If your trip is into regional areas you have an almost 100% chance of completing your trip and returning home without problems. Most states allow airport transit. If unusual restrictions do apply while you are travelling you can contact us or we'll contact you after assessing the situation. If you must cut your holiday short (not required to date), we will change your flights to return home as early as possible. A higher fare might be payable at the time of changing your flight.
We will cancel remaining accommodation, activities, and car hire if applicable. Our preferred suppliers offer refunds or credits where border restrictions are in place.
Don't hesitate any longer!

Australian travel will explode towards the end of 2021 and it is a good idea to book now rather than wait. Take advantage of Australian Escapes' "Border-proof" guarantee and book now to get the lowest possible price for your holiday.